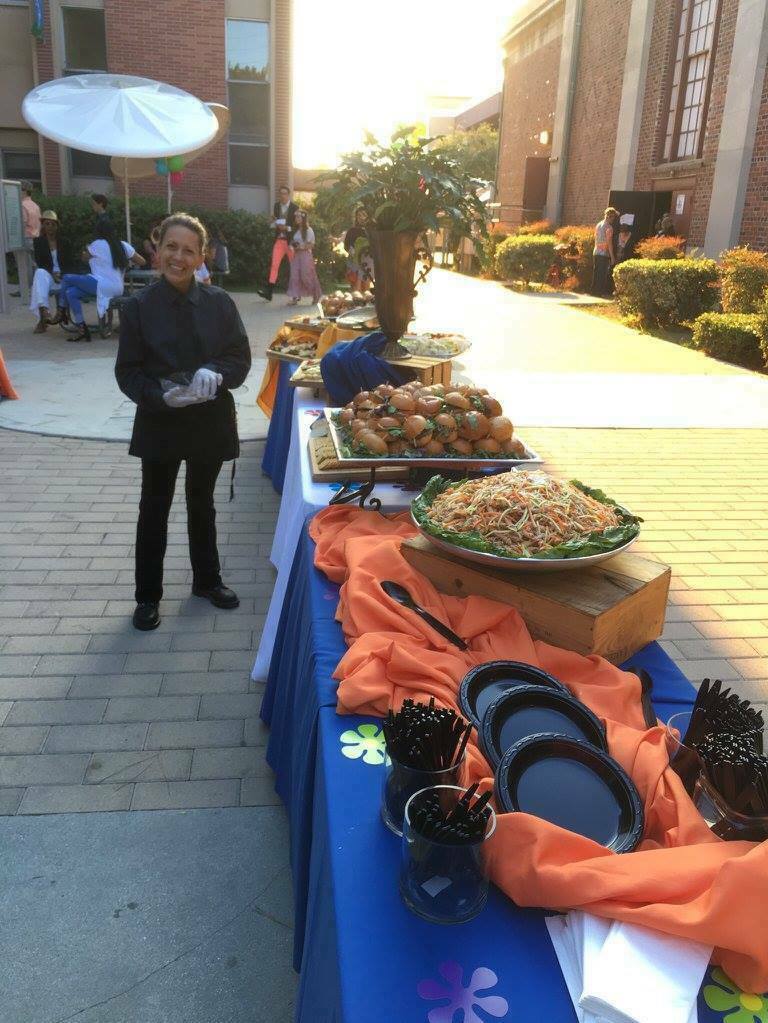 File size: 5.12 MB
Download our comprehensive catering menu. Customize to suit your specific needs.
At Top Notch Catering, we know that you come to us because of the shared understanding that feeding your company and your clients delicious, farm-to-table foods shows them just how much you value them. By prioritizing local, sustainable produce you show your work family you care about their well-being. In return, our work family shows you and yours how superior service and elegant food can elevate the most basic of 9-5 days.
On-site Grilling and Cooking
We cook in the parking lot of office buildings, front or back yards, construction sites, venues you rented, or any other location for all that matter. Whatever the place you choose, we will bring the grills and service to deliver the best charred and juice grills and experience for you and your guests. We guarantee the food will never run out, so seconds and thirds are always available.
Whatever you envision for your event, we will work with you to make sure that we exceed your expectations. Do you want fine dining right at home? Sure, why not? Got a large event you're planning for like a wedding and need the perfect appetizers and meal? We got your back! We can create custom menus, work within budgets, and accommodate any request. We are the largest event experts in Southern California, regularly servicing hundreds to thousands of guests for multiple events. We have been known to pull all nighters, cooking on site to make sure the food is perfect and ready on time.